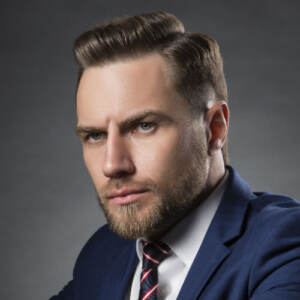 Every year there is a new men's hairstyle that takes the world by storm. No matter if you have short hair, medium-length hair or longer hair, the right hair products for Remy hair will give you numerous options to try out. Not every hairstyle will be right for you, depending on your face shape, hair type and other factors, but there is always going to be the perfect hairstyle to fit you. Here are some of the best hairstyles for men you'll see everywhere in 2018.
Short and Textured
Shorter hairstyles were common in 2017, and the trend isn't expected to go away any time soon. You could go with a textured crop, add a fringe or just leave it messy. Either way you decide to go, just be sure to use a great sulfate free shampoo to make your hair easier to work with.
Short and Tapered
Another short-hair trend involves a taper. With a tapered haircut, you could incorporate a nice side part, a neck fade or sweep it back. A tapered hairstyle isn't just limited to straight hair, either. Men with curly hair can pull off a tapered haircut as well, as long as the right hair products for Remy hair are used to help it maintain its shape.
Wavy Side Part
Men with longer hair can still enjoy the wavy side part hairstyle in 2018. Combining a great sulfate free shampoo with a good leave in conditioner can help add volume and make your waves look shinier than ever. Wavy hair makes you look more relaxed, which is a common theme among popular hairstyles today.
Textured and Faded
The fade is still in style and can be personalized by adding different types of texture to it. You could texture your bangs, go with a heavy crop or even rock your curls. When you're considering going with a textured and faded look, your opportunities are only limited to your own creativity.
Messy
The messy look is in style no matter what length your hair is and what your face shape is. You don't have to incorporate the best hair products for Remy hair to pull of the messy look, but these products can help your hair hold much longer. Messy hairstyles can be for both casual and formal occasions, so rock your messy look like you own it.
RemySoft is here to help men choose the trendiest and best hairstyles for their hair type this year. We keep up with all the latest trends and have the best hair products for Remy hair to help you pull off the look you desire. For more tips, advice or product information, don't hesitate to contact us at any time.