The Oscars always has trendy hairstyles, and this year was no different. While straight and sleek was the most popular choice for the 2018 Oscars, some celebrities stepped outside of their normal updo's and created a stunning look. We've narrowed down some of the best hairstyles we saw from the Oscars. These hairstyles are not only stunning because of their shear beauty, but with the right quality hair care routine, you may be able to pull them off yourself.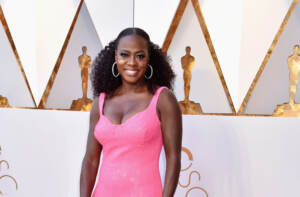 Viola Davis' Curly Ponytail
Viola Davis has always had naturally curly hair, but she went a bit different for the Oscars and pulled them back into a low ponytail. Such a simple hairstyle looked amazing walking the red carpet. However, when you examine the hairstyle closely, it's a look almost anyone with curls can pull off. Using a sulfate free shampoo and conditioner and other great hair care products is the first step to creating tight curls and rocking the look Viola Davis had.
Photo: Jeff Kravitz/FilmMagic