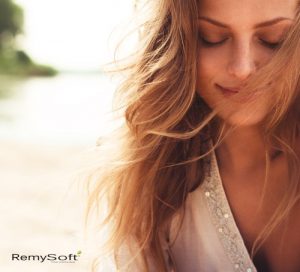 You want to look good every time of year, but especially during the summer. The problem, however, comes from all of the heat bearing down, persistent and at times overpowering. If you're a wig owner, this can present a special conundrum altogether. You don't want to go without your wig for the day during an outing, but you don't want to sweat it out either. What is there to do?
With these tips from us, you'll not only know how to care for a wig throughout the summer months, but be able to rock it just as easily as you do during the rest of the year!
Cover Yourself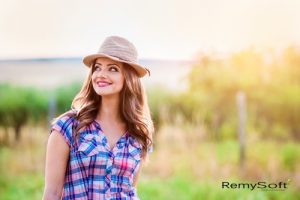 One easy way to help your wig look its best this summer is to protect it in the same way you would your natural hair, with a shady accessory like a hat! A hat, scarf or similar addition to your outfit is a great way to stay cool and block your wig from those harmful UV rays. Best of all, a well-coordinated piece of head wear will boost your summer wardrobe tenfold! If you're worried about your wig losing its grip as you take your hat off, you can always invest in a liner. This will take care of any sweat beading up along your hairline and keep your wig nice, dry and tidy.
Ditch the Cap
While this idea may certainly sound unorthodox, you'll be able to stay that much cooler if you stop relying on a wig cap during the summer. In fact, you can buy wigs that are perfectly wearable without a cap! You won't have to worry about the quality of the wig, either. Wigs without a cap are just as wearable as wigs with caps. The only differences are breathability and their weight because they're designed to be worn during warm weather months.
Invest in Protective Products
Because wigs cannot replenish their moisture the way hair attached to the scalp can, a wig is far more prone to heat damage and dryness, which shortens its lifespan tremendously. To fix this, start using wig shampoo and conditioner. This will help keep the wig hydrated and less vulnerable to harmful sun rays, enabling you to wear your wig as much as you want, even when it's scorching out! There are other products you can invest in as well for the health of your wig. This includes sprays meant to boost the sheen of your wig. Finally, you should give your wig a nice shampoo after wearing it for five times in a row, at the most. While this may seem excessive, taking the time to perform a wig wash will help eliminate damage from your sweat.
There are many other ways to protect your wig from the summer heat, but these few suggestions are some of the most important to follow. We at RemySoft can help you with any dimension of your remy wig care needs, including full cap and partial cap hair replacement and more. Contact us to learn how you can help your wigs stay at their fullest potential!