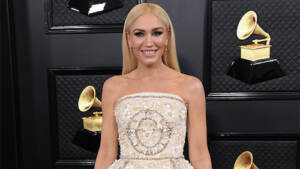 The Grammy Awards are all about honoring creativity and is one of the most highly-anticipated evenings of the year in the music industry. Since these are some of the most talented and creative people in the world, it's no surprise their hairstyles are bold and innovative as well. There definitely was not a lack of hair products for Remy hair used at the Grammy Awards this year, and we've taken a close look at some of our favorite hairstyles from the magical night. Photo: David Fisher/Shutterstock
Gwen Stefani's Middle Part
The middle part Gwen Stefani rocked was subtle and simple, but for some reason, it was hard to take your eyes off of. The sulfate free shampoo she used left her hair looking healthy and silky smooth. Other hair products for Remy hair helped tame any frizz and keep every strand of hair in place. The middle part itself was straight and perfect and glowed just as much as her perfect skin did.
Long, Sleek Hair From Camila Cabello
Camila Cabello is known for her beautiful curly hair created by a perm, but she went another direction at the Grammy Awards. Her incredibly long, straight and sleek hair stole the show and her long bangs topped off the look. With a great hair care routine and some hair extensions, you can attempt to pull off this sleek look at your home as well. Photo: Kevork Djansezian/Getty Images
Dua Lipa's Two-Toned Hair
If you're having a hard time deciding what color you want your hair to be, Dua Lipa proved you can make two colors look spectacular. Her two-toned look had a sharp contrast with a dark brown color and a light golden blonde color. The closer you look at her hairstyle, the more you'll appreciate the level of detail that was put into it and may even give you some inspiration for your own. Photo: Getty / Steve Granitz
Ariana Grande's Touched-Up High Ponytail
Ariana Grande's signature high ponytail was dolled up a bit more for the Grammy Awards. A simple touch of a pale blonde color, a few face-framing hair strands and ends that swooped up combined to make it a memorable look. Her hairstyle may have been the most inspirational of all hairstyles at the Grammy Awards, since the average person at home can pull it off with the right techniques and hair products for Remy hair. Photo: Steve Granitz/WireImage
RemySoft loves the inspiration people can get from shows like the Grammy Awards. The best part about it is many times the average person can pull off very similar looks just by adding in hair extensions or switching to new hair products for Remy hair. If you've been inspired by a particular hairstyle at the Grammy Awards or anywhere else, contact us and we can help you pull off the look at home.