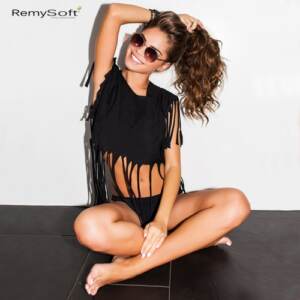 Spring is in the air, which means hot and humid weather will be coming soon. Your hair will likely have a harder time transitioning from the dry winter air than you will, so it's important to provide it with the quality hair care products needed to handle the transition. After a few weeks, though, your hair should be in good enough shape to create some of the cutest and most effortless waves this spring. Here are a few tips you should consider to ensure your wavy spring hairstyle looks as great as it can.
Don't Over-Wash Your Hair
Washing your hair too much can lead it to become a dry and frizzy mess. Instead, consider washing your hair every other day whenever possible. If you use a quality leave in conditioner, your hair will still look good even if it's not washed in a day or two. Plus, when you have skip a day of washing, you'll have more oils to help hold a wavy hairstyle without having to use a lot of sprays or other products.
Protect Your Hair From The Sun
Being out in the sun is good for your hair, but you have to protect it if you'll be out and about for extended periods of time. You can get sun protection for hair in many different forms, and most of them won't alter your hairstyling options. Sun damaged hair can actually prevent you from creating effortless waves this spring. If the goal is to create an easy, wavy hairstyle, do yourself a favor and invest in a quality sun protection for hair.
Use The Right Hair Products
The spring air is going to be hot and humid, so be sure to use the right quality hair care products accordingly. You don't want to be fighting hair with a lot of volume, since you'll be dealing with a frizzy mess more than anything. To create some of the most effortless waves possible this spring, you don't need much more than a good leave in conditioner and a quality shampoo to get the job done.
RemySoft has been providing consumers with the best quality hair care products for years. When you're ready to create an effortless wavy hairstyle this spring, be sure to contact us.