Haircut trends always come and go every year, but it's great to see people try new hairstyles to see what fits them. Experimenting with hair extensions and different hair products for Remy hair can open up a whole new world of hairstyles for you that you may not have even known you liked. Of course, it's probably not appropriate to experiment with different haircuts at certain times when you have events to attend or anything else when you need to look your best. Here are some of the trendiest haircuts you may consider trying out the next time you go to the salon.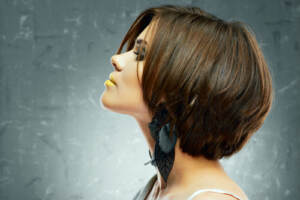 Long Pixie Cut
The short pixie cut was trendy the past couple of years, but now the people who chose that haircut are now opting to grow it out. The long pixie cut looks great on almost anyone with the right amount of texture and the use of the best hair products for Remy hair. Whether you're growing out your short pixie cut or just want to trim your long hair to create a longer pixie cut, you owe it to yourself to give it a try.
Long And Shaggy
When we say shaggy, we mean incorporating a lot of texture into the hair. If you have short hair, you can incorporate hair extensions to texture it more. Otherwise, the right hair products for Remy hair can give you the shaggy and almost messy appearance you're aiming for. This is more of a casual look, but can be made more formal if needed.
Messy Bangs
Having messy bangs not only shows off your laid back personality, but it's also an easy hairstyle to create. Ask your hairstylist to create more of a wispy look for your bangs and you won't have to spend as much time making them look perfect. In fact, the low maintenance part of this haircut is what makes it attractive and trendy for many people to have.
Low Maintenance Bob Cut
With a low maintenance bob haircut, you won't have many layers, the length will be ideal and you'll have many styling options to choose from. The key to making this haircut look great is always having smooth and silky looking hair, which can be aided by using a quality sulfate free shampoo. Try out a side part or a middle part and cut it as short as you desire. This haircut provides the luxury of a simple hairstyle that gives you plenty of options to be creative.
RemySoft wants to help you transform any haircut into the perfect hairstyle you've always desired. Experimenting with new haircuts is always fun since you never know how they will look until you actually see it. But with the right combination of hair products for Remy hair, you can make any trendy haircut look amazing. Feel free to contact us at any time to learn more about our products, or to get tips on hairstyles you may be thinking about getting.