There Are Even More Hair Trends Expected to Make Waves in 2016!
Every year seems to be a big year for fashion, and with the advent of each new year comes the heavy anticipation of which trends will arise and burn brightly throughout the year's duration. We're close to the middle of 2016 and a large number of hair trends have already begun to make their mark this year. In this article, we want to go over the best and brightest trends making waves this year and maybe give you pointers on how to snag these styles for yourself!
"Wobs"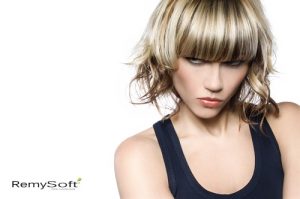 What exactly is a "wob?" This unusual term is a portmanteau for the "wavy bob," which has begun to take 2016 by storm. While evidence points to shorter hair being not quite as popular this year, the bob will never go out of style. The best part about wobs is they're easy to style! If your hair is already short or if you're planning on getting a trim in the near future, you can just use styling tools or a bit of braiding to render your bob into full, wavy glory!
Natural Colors
Sorry to all of the dye enthusiasts out there! It looks as if natural shades are coming back into style this year and replacing the pastel and bright hues that grew to such massive amounts of popularity back during 2015. People now want their hair to look healthy and subtle, rather than extremely vibrant. If you want to add a bit of pop to your hair, however, there's nothing wrong with seeking out some highlighting in addition to quality hair care.
Long Locks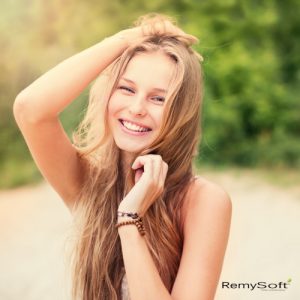 Now is a better time than ever to break out your shiny hair extensions! Long hair has been spotted on a number of celebrities and other well-knowns this year, marking all the evidence we need to believe long hair is becoming the "it" look of this year. You can wear your long hair in any number of ways, from loose to arranged into a ponytail to decorated with bright and distinct accessories. The sky is truly the limit! Whether you decide to grow your hair out or stick to extensions, you're sure to love rocking long hair in any way you wish!
Hair Accessories
What better way to show off your amazing locks than with a few sparkling hair accessories? While you may have left this type of hair styling back in middle school, it's making a comeback in all sorts of new and interesting ways. The more unique, the better! If you want, however, you can still keep it subtle. Hair decorations are now capable of being tattooed or ironed in, if the idea of working in a pin or a comb doesn't suit you.
No matter what you decide to do with your hair this year, maintaining a quality hair care routine is important! A great place to start would be updating to a great sulfate free shampoo. We at RemySoft can help with every kind of hair-related need. Contact us to learn how!